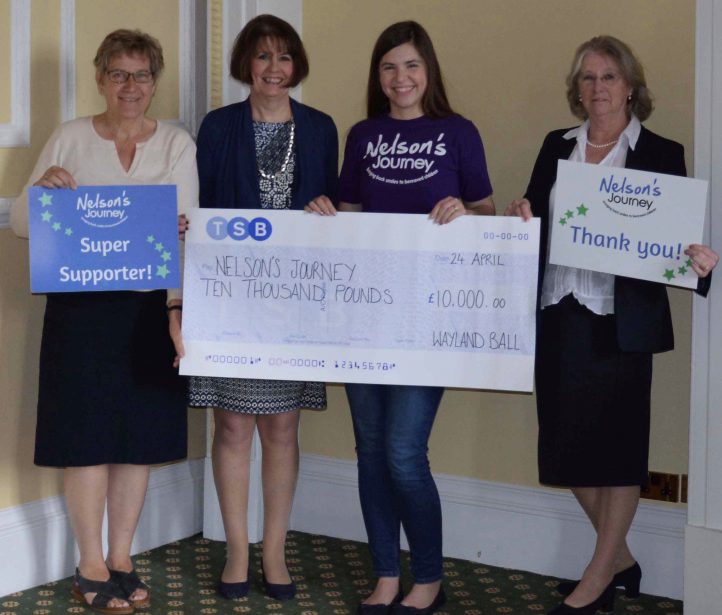 Wayland Show Offers Community Groups and Charities Covid-19 Support Loans from it's Spring Ball proceeds.
The annual Wayland Agricultural Society Spring Ball held at Lynford Hall Hotel (just prior to lockdown) saw a full house enjoying a fabulous evening of food, wine and entertainment. Guests dressed as Peaky Blinders packed the Casino and danced the night away to The Sax Walker and DJ.
Fabian Eagle conducted a charity auction of 14 lots which raised £3,000.
In total £8,000 was raised. Many thanks go to our generous supporters and donors for making the evening the great success it was.
The 2020 Wayland Spring Ball was held in March at Lynford Hall Hotel, Mundford.
This year we raised money for Norfolk charity the The Benjamin Foundation which was founded in Norfolk in 1994 and provides emotional wellbeing support and positive activities for young people with limited opportunities in life, as well as working to prevent youth homelessness. The Benjamin Foundation brings hope, opportunity, stability and independence to the young people and families it supports. Funds raised at our Ball will be allocated to services and activities which will be delivered by the charity, from Watton Youth and Community Centre and will directly benefit children, young people and families in the Watton and Wayland area.
Our popular annual Wayland Ball is held in the Spring every year with everyone enjoying a great meal, a lively fund-raising auction in aid of charity – and frenetic dancing. The 2019 Ball raised a total of £24,000 which was divided between Addenbrooke's Charitable Trust - Making a Difference for Patients and The Queen Elizabeth Hospital, Kings Lynn, Breast Care Unit Development Fund. Many thanks to everyone who contributed so generously.
Members of the organising committee of the Wayland Spring Ball, Claire Bowes, Shirley Scott and Di Sculfer were very pleased to present Norfolk children's charity, Nelson's Journey, with a cheque for £10,000 raised at the Ball, which was held in 2018 at Lynford Hall. Receiving the cheque was Sarah Hyde, of Nelson's Journey.
Nelson's Journey gives valuable support and comfort to bereaved children in Norfolk and Sarah said: "A full package of support costs £522 for a child or young person. This includes an assessment of a child's bereavement needs, attendance on a therapeutic weekend and one to one follow up work. That means the fantastic £10,000 could fund 19 children through this process, helping them to move forward positively with their lives"
Claire Bowes of the organising committee said: "We are delighted to have been able to raise £10,000 for Nelson's Journey at this year's Ball. It is only with the generous support of our guests, sponsors and donors that we are able to raise the funds that we do and we are extremely thankful for their continued support"